Murder Mystery at the Arden Hotel Solihull
The Arden Hotel is proud to announce our partnership with Murder 57 – the UK's leading murder mystery entertainment company with over 20 years combined murder mystery experience behind the team.
Your Murder Mystery evening will be filled with Intrigue, Suspicion and of course Murder! The Murder 57 experience includes everything to make your break a memorably murderous one. Your evening will include a delicious 3 course meal including tea and coffee, interactive evening entertainment from professional actors. If you manage to guess the murderer and the correct murderous motive then you could be the evenings Super Sleuth, and receive a prestigious certificate plus some Murder 57 prizes.  Why not make a weekend of it and book a room?!
Murder Mystery with 3 course meal £45pp
It is Christmas in 1899 and the Prime Minister, Robert Gascoyne-Cecil, is hosting a lavish party. Spirits are high at the turn of the century, commerce and politics are doing well. It is also 7 years since the infamous Jack the Ripper was last active. But is everyone who they say they are? And has the Ripper really finished his work?
Dress code: Christmas party wear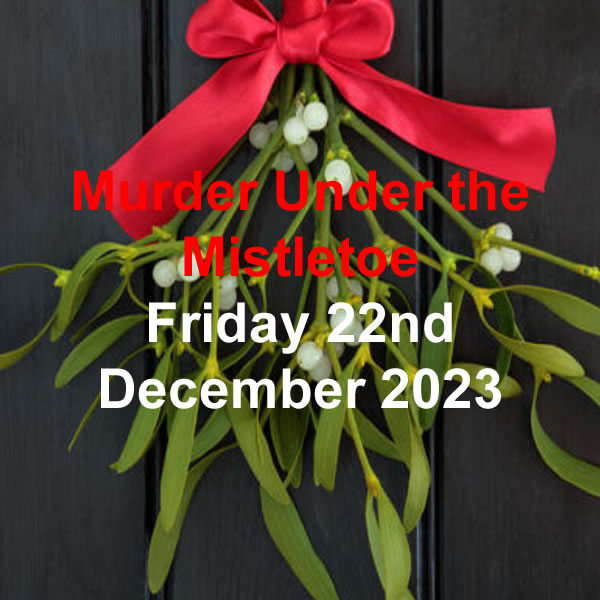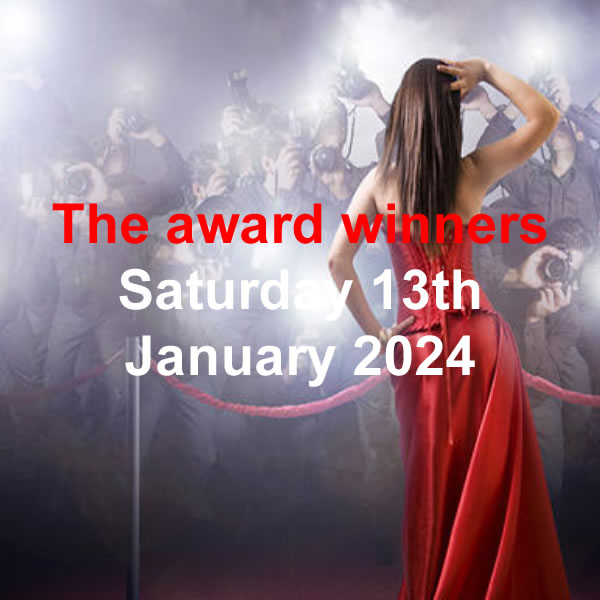 Murder Mystery with 3 course meal £45pp
And the winner is….whose name is inside the Golden Envelope this year? Will it be Alison Mcfee whose debut Film has caused such a stir? Or perhaps A celebrity Naomi Piper?  Whoever it is you can be certain that somebody will bear a grudge behind those false smiles of sincerity. Would you kill to ensure your name is on the famous golden statuette?
Dress code: Black tie and ball gowns
Murder Mystery with 3 course meal £45pp
It is 1929 Jack ( Johnny ) runs the Starlight Rooms a lucrative night club. Despite living in Britain styles, himself as a Chicago gang leader and the local constabulary tend to ignore him. However, when detectives find a link between a series of murders and the Starlight Rooms, the police become very interested indeed. What has Johnny been up to? Is someone trying to frame him – and if so, who?
Dress code: 1920's style outfits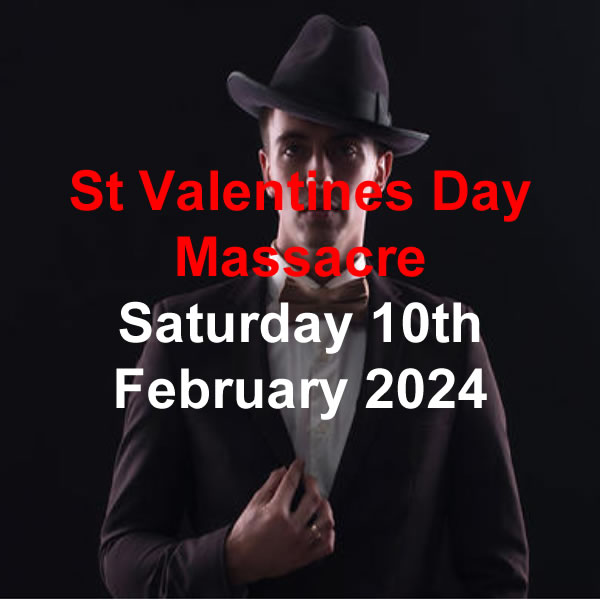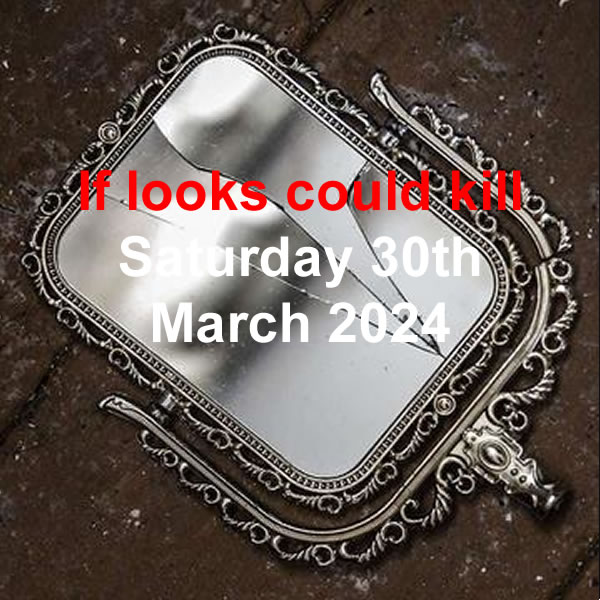 Murder Mystery with 3 course meal £49pp
Tonight is Joanne Graham's birthday and a party is being held to celebrate. Joanne is, at last, going to receive the money from her husband's will. Joanne's husband, Michael marketed a range of beauty products called "Firm Foundations" which claim they can make you appear younger. Michael died ten years ago of a heart attack just his products became popular. In his will he stated that all his wife's expenses would be met but that she wouldn't inherit his wealth for a number of years. If she married again before that she would never receive the money and it would be reinvested in the business. So, the scene is set for a happy ever after but unfortunately looks can be deceptive, and can they possibly kill?
Murder Mystery with 3 course meal £49pp
This evening, you are invited to enjoy the wrap party for the end of the latest series of the highly successful reality show " UK Talent Search". Each week, a panel of judges headed by the infamous Simeon Bullel, watch over as hopeful acts compete for the audience vote and to be crowned the victor. The show has been presented by the ever-popular Anton Deck since its inception and this year he has been working on a few surprises to entertain judges, contestants, and the audience…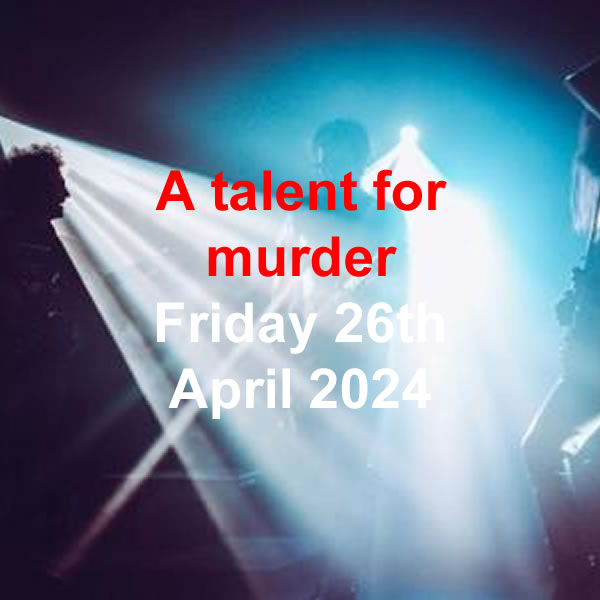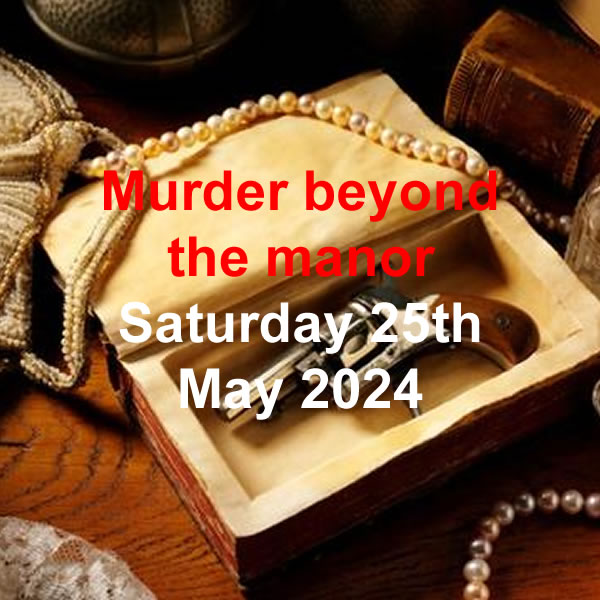 Murder Mystery with 3 course meal £49pp
This evening, Lord & Lady Jacobson are hosting a party in honour of their son's engagement to socialite Champagne Oxton. With the Jacobson manor undergoing substantial refurbishment, the very wealthy Jacobson are hosting the party at the hotel, and you're invited. Tonight, is supposed to be an evening of celebration – but will everything go to plan? Perhaps – but it depends on who's plan!?
Murder Mystery with 3 course meal £49pp
Baccus has just been appointed Proconsul of Britain and Baccus is hosting this party to celebrate. But what happened to the previous Proconsul, Homer? Did he die of natural causes or was he murdered? And if so, why?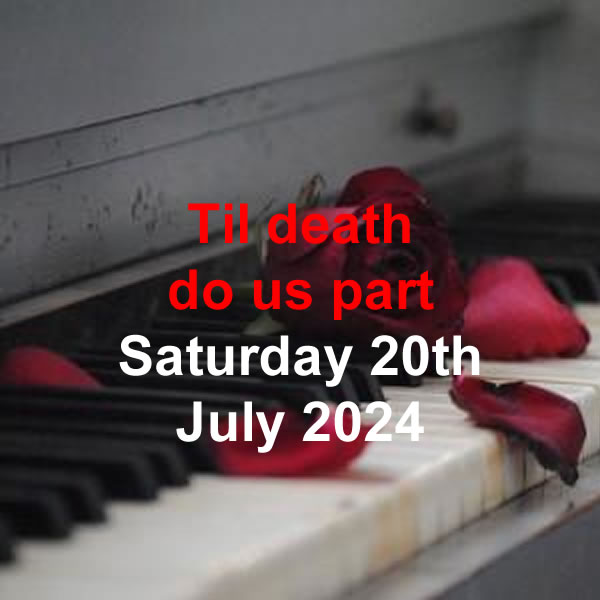 Murder Mystery with 3 course meal £49pp
This evening, you are invited to the wedding reception of high school sweethearts, Jack and Jill Smith. The vows have been exchanged and the party is in full swing- but is everyone happy for the happy couple? Is somebody hoping that death will part them sooner than most would have expected?
Murder Mystery with 3 course meal £49pp
This evening, Henry George Wells is hosting the annual general meeting of The Quantum leapers. A group set up to further the research into time travel. This evening promises to be an exciting event – famous movie star Martin Mackleby will be making an appearance and Henry has promised and exciting revelation. Unfortunately, the suicide of his Hannah might put a dampener on the proceedings. Did the time traveller's wife really kill herself or is something more sinister taking place?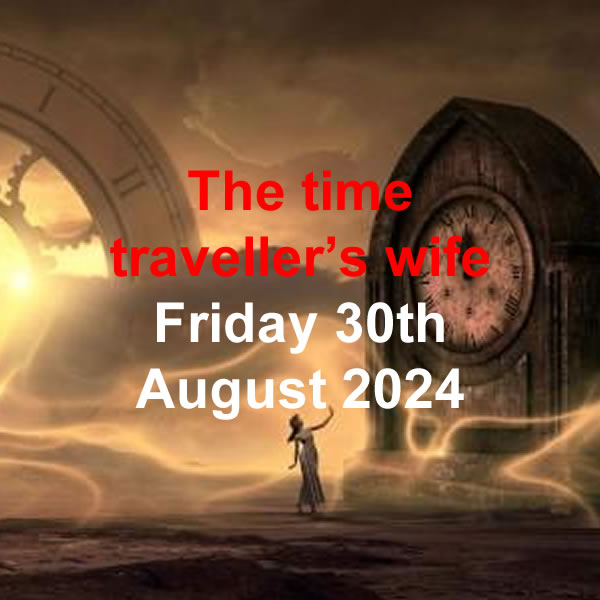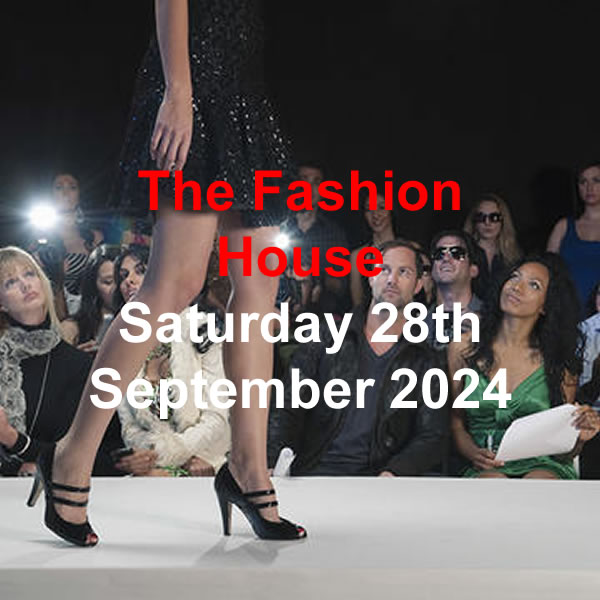 Murder Mystery with 3 course meal £49pp
The biggest fashion designer of the decade is organising a fashion show and catwalk at your hotel tonight. Many of the latest designs will be on show. But are any of the designs totally original? Is someone jealous of what's on display? And would somebody kill if the money was right?
Murder Mystery with 3 course meal £49pp
It is said that an awful murder was committed in the dining room and the victim cannot rest until the bloody act has been avenged. Can the local researcher and fellow of the British Institute of parapsychology and his colleagues find out the truth or will his investigations lead to tragedy and death?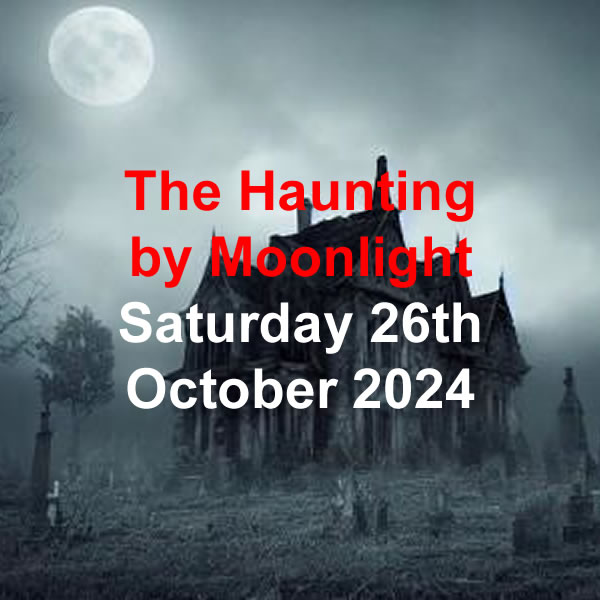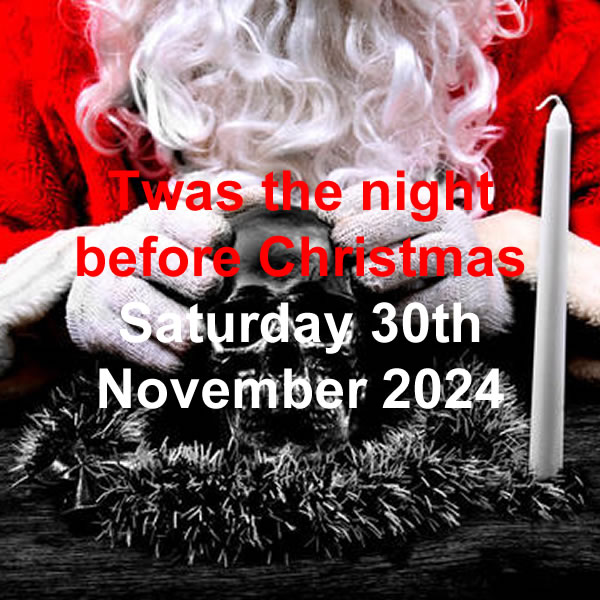 Murder Mystery with 3 course meal £49pp
It is Christmas Eve 1987 you are part of Smartoys staff Christmas party. This year, Fiona Smartley-Price (Smartyoy's CEO) has extra cause to celebrate because the company have achieved having the Christmas Number 1 toy in the shops. Mouseville Friends is that the toy and was the brainchild of Siobhan (Fiona's daughter and a managing director of the company). She launched the new toy with her fiancée Noel Thrust who is a television executive that has launched an animated series based on the toys. This has just completed its first series on CBBC. Will the celebrations continue all night long or will sinister happenings halt them?
Murder Mystery with 3 course meal £49pp
Welcome to the celebrations of the first night of Sleeping Beauty pantomime, at the Emerald theatre. The first night was a runaway success, it's looking like Jack will be able to save his beloved Emerald theatre from closure. Sleeping beauty was awakened, but were there secrets that were also awakened and should Golden Secrets have been left to lie?